"The Greatest Party That Never Happened"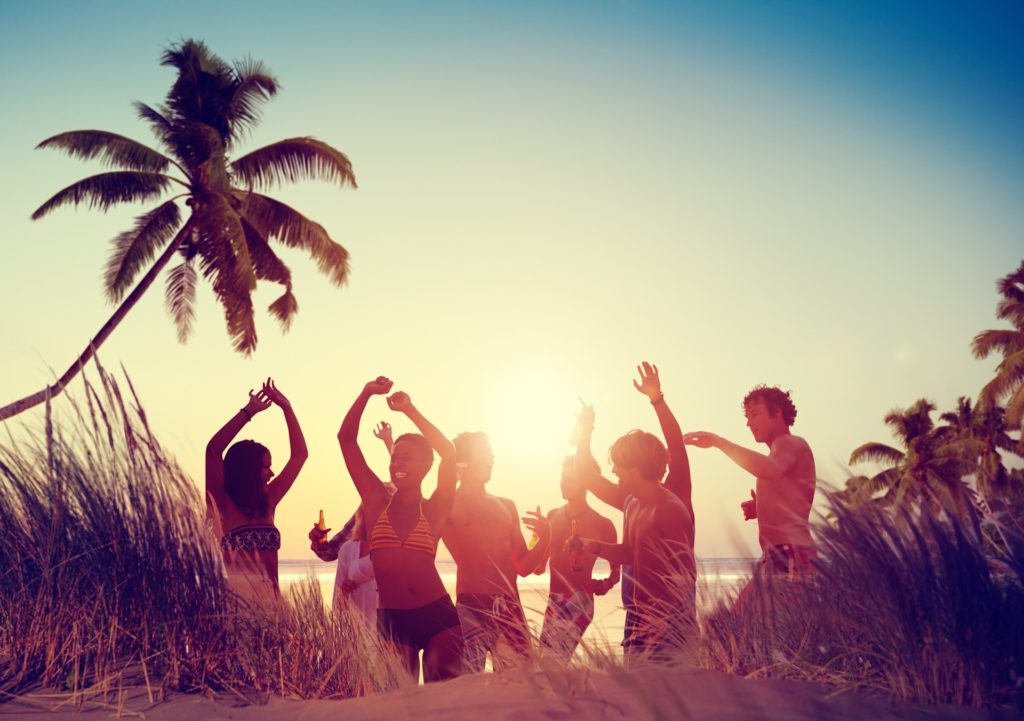 The Netflix documentary Fyre looks at the infamous Fyre festival of 2017. What was meant to be a game-changing super luxury music festival for privileged millennials turned into a disaster.
While much of the blame can be attributed to organizer Billy McFarland (one of his associates labels him an "operational sociopath"), it was really a group effort that required the complicity of influencers, marketing agencies, and, not least, the people who gullibly bought the exorbitant tickets on faith.
Fyre is interesting on many levels. Far more than just a failed event, it speaks to a crucial aspect of contemporary culture: the obsession with social media and influencers and the obsessive need to be associated with celebrities and glamour.
One darkly amusing segment at the end shows how McFarland, out on bail after the collapse of Fyre, was able to con people on the festival's mailing list yet again with a bogus "VIP Access" scam that promised imaginary meetings with Taylor Swift, a private dinner with Lebron James, and discounted tickets to Burning Man and Coachella.
What really SOLD people to pay as much as $250,000 for a Fyre ticket? It obviously wasn't the opportunity to hear great music or even lounge on the beach. You can do that for a fraction of the cost. To really get the idea, you need to watch the original promo video for the event.
They recruited some of the world's top models along with scenes of pristine beaches, private jets, and yachts to appeal to what MacFarland says in one of the doc's most revealing comments:
"We're selling a pipe dream to your average loser."
What's so incredibly significant about that statement is that it applies to so much of the modern media, advertising, and social media landscape. TV commercials and magazine ads were doing this decade before the internet. What's different is that now they can package more than mere products.
Fyre: A Lifestyle App
At the beginning of the doc, it was pointed out that Fyre was meant to be more than just a one-off festival. It was supposedly going to be a platform for matching people (presumably ones with lots of disposable cash) with amazing experiences. Macfarland was also involved in another gimmicky endeavor: Magnises, a metallic black card that was meant to be an even more exclusive version of the American Express Black Card. Like the Fyre Festival, Magnises crashed due to lack of substance.

All of McFarland's projects from Magnises to Fyre to the post-Fyre VIP Access were blatant attempts to exploit the public's (it would be unfair to confine it to the easy target of millennials) fascination with celebrity, wealth, and glamour.
Lord of the Flies Meets The Beach in 2017?
One disturbing aspect of Fyre goes beyond the intentions of the promoters and organizers and relates to how the festivalgoers themselves behaved. Granted, they had good reason to be disappointed, angry, and even scared. What had been promised as a luxury resort atmosphere resembled a refugee camp, with hundreds of tents lining the beach.
We see how their mood transforms from exuberant to skeptical to outraged. This is perfectly understandable. What's unfortunate is how this quickly degenerated into what one observer called a "looting mentality." The scene became a nightmare that evoked some of the most dystopian novels/movies set on beaches from Lord of the Flies to The Beach.
One festivalgoer, without apparent shame, admitted how he and his friends destroyed neighboring tents to make them uninhabitable, all so they wouldn't have close neighbors. This type of reaction doesn't bode well for civilization if any major catastrophes ensue.
Equally interesting was the reaction on social media from the general public -in other words, people not suffering at the festival. The reaction was hardly sympathetic. On the contrary, there was widespread hilarity and exuberance. The prevailing attitude was that it served these spoiled rich kids right for spending so much money on a luxury excursion. There's was definitely an element of class envy going on here.
The Dot Com Collapse, Blockchain and Castles in the Air


The way McFarland and co-conspirators were able to sell the Fyre concept is reminiscent of other internet-related phenomena. While fast-talking scammers have always been able to con the gullible, it's now much easier to create the appearance and framework of substance even when none exists.
In 2000 there was a collapse of internet companies that threatened the demise of the digital age in its infancy. While this is sometimes conflated with the post-9/11 economic slump, the internet bubble actually started to burst in 2000.
It turned out that many companies were built on nothing but vague concepts. Many were running at a loss. Of course, it's well known that Amazon, now one of the world's wealthiest companies, went for many years losing money. However, the majority of businesses that start out losing money don't turn into Amazon: they simply fade away.
Now, almost 20 years later we have several new developments that make it even easier to create castles in the air: social media, online video, and smartphones. The Fyre Festival was able to construct such a castle by creating a glamorous video and hiring some models and influencers.
The blockchain and cryptocurrency are also producing all kinds of vague and untenable companies. Following the rise of Bitcoin, hundreds of new cryptocurrencies were (and continue to be) released, enticing speculators to invest. Apart from cryptocurrencies, many businesses are using the blockchain concept in realms from publishing to online security.
When McFarland gets out of prison (he's currently serving a 6-year sentence) it wouldn't be surprising if he starts a blockchain company. This isn't to say that the blockchain and cryptocurrency don't hold real potential. The point is, they can easily be used to create promising yet impractical businesses (or outright scams in some cases).
The Fyre Festival, like McFarland's other schemes, points to how much of modern society is built on vague and shaky promises. It may be significant that the virtual space where so much data is stored is called The Cloud.
A Society Obsessed With Images
Last year, I read and reviewed a modern classic of sociology, The Image, by Daniel J. Boorstin. This book from 1961 identifies many of the key movements that would morph into contemporary social media/influencer culture. Another prescient classic that dealt with this type of issue was The Society of the Spectacle, by Guy Debord in 1967. Both of these pre-internet thinkers identified the emerging trend of a society where people are obsessed with appearances, images, and celebrities (i.e. people whose images are worshipped).
The Fyre Festival was indeed a pipe dream but one that was irresistible to people immersed in an image and celebrity-centric culture.